the top of technology for cutting and engraving. linear motor technology allows a perfect quality of processing, very high dynamics and great production capacity. Able to switch between plotter and Galvo according your working needs and with the video camera allow you to match any of  your needs.
DOWNLOAD TECHNICAL DOCS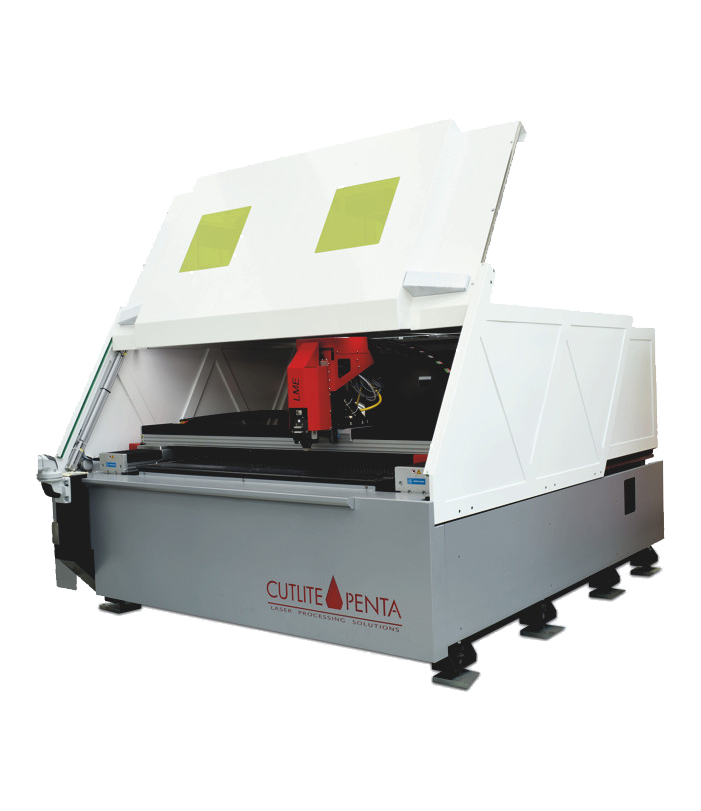 DESCRIPTION
Extremely compact and reliable, it has been designed and developed aiming to an excellent price/performance ratio.
The machine can be equipped with the different optical devices in order to be able to cut and engrave many materials as Textile, leather , LGP, Plastics , wood, paper, ceramics , …
Among these, our capacitive focusing head for cutting of metal sheets.
Laser technology offers unique advantages:
no need for finishing processing, perfectly polished and crystalline edges in one step breaking down costs and time of polishing;
cutting and engraving without producing waste, reducing costs of maintenance and storage of processing waste;
no contact on the material, because unlike the milling processing, laser technology does not require any locking system of the sheet, saving time and money;
realization of complex geometries with high quality results in terms of accuracy;
the laser is a universal tool for the width of its application areas.