Fourth generation of the famous fabric  laser bridge cutting/engraving system for embroidery machines to produce, directly onto the embroidery machine, embroidery laser appliques, reverse appliques, etching, die cuts, holes and leather perforation, embroidery patches, labels and many other textile decorations, with high precision and speed.
FOR MORE DETAILS VISIT THE DOCUMENTATION PAGE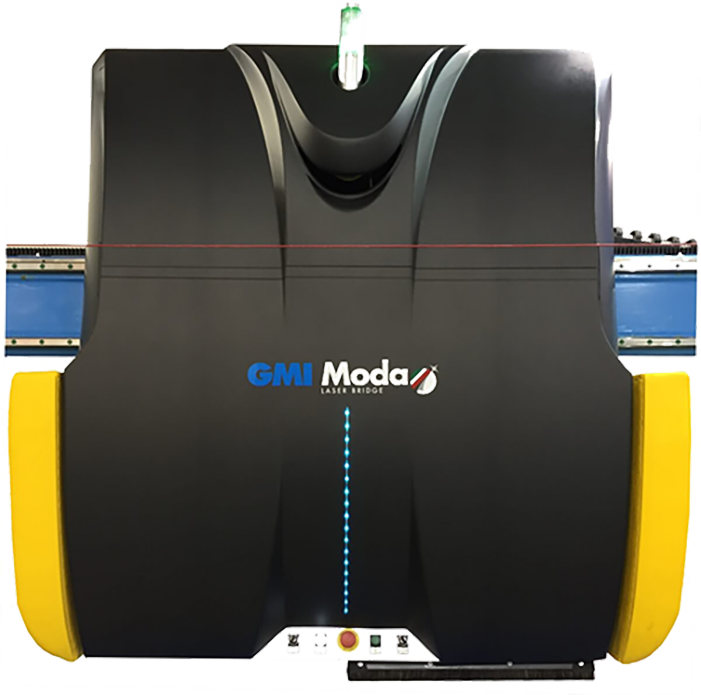 DESCRIPTION
3 AXIS HEAD (X,Y,Z) – 500 X 500 MM VARIABLE FIELD with Dynamic Beam Expander (lens moves at the mirrors' speed), both the fabric thickness and the beam focalization are perfectly regulated on the complete surface at the same time.
VERY SMALL FOCUSED SPOT
Higher speed under the same power source.
Less burning under the same fabric cut.
Higher definition in corners and in very small details.
POWERFUL AND GUARANTEED
CO sealed LASER SOURCE with nominal power from 180 to 900 W normal or pulsed.
The new RF 333 – 555 – 777 – 888 radio frequency excited lasers, no needing regeneration, ensure excellent cutting performance and raster and backlight applications.