LASER GALVO – the OT-LAS laser solutions
These cutting and marking systems, , which exploit the proprietary technology of the El.En Group that OT-LAS forms part of, are used in the processing of leather, ceramics, wallpaper and other materials including wood, glass and stoneware.
DOWNLOAD TECHNICAL DOCS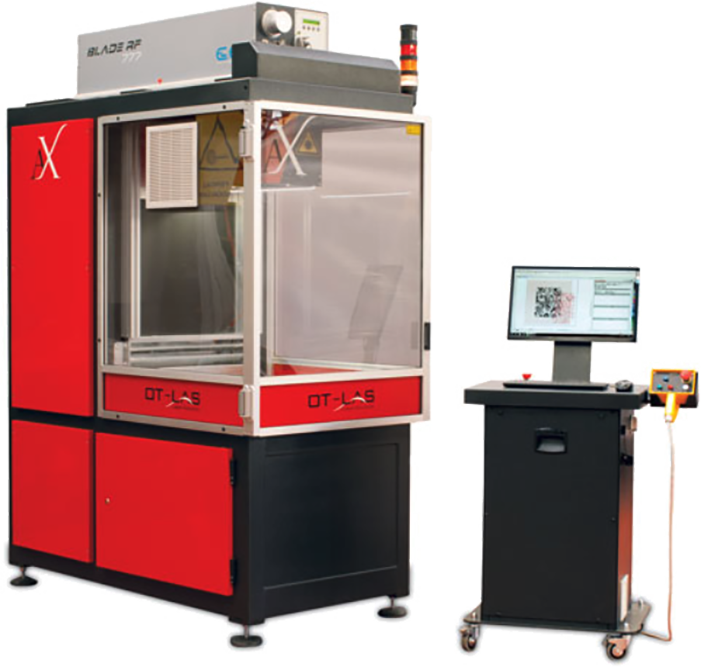 DESCRIPTION
The Systems Ax – Bx – Cx can be configured by choosing the power of the laser source, the polar galvo optical head and useful area.
The laser sources are available with power from 80 W to 850 W, the galvo heads can have optical aperture 35 mm (H35) or 70 mm (H70), the useful areas can be chosen as fixed, variable or multiple, anyhow up to 400×3200 mm.
The MX laser system is designed to transform each type of fabric, roll to roll, in continuous mode.
This technology guarantees extraordinary decorative results, achievable with simplicity and high productivity.